Morcon Invests in the Tulsa Industrial Real Estate Market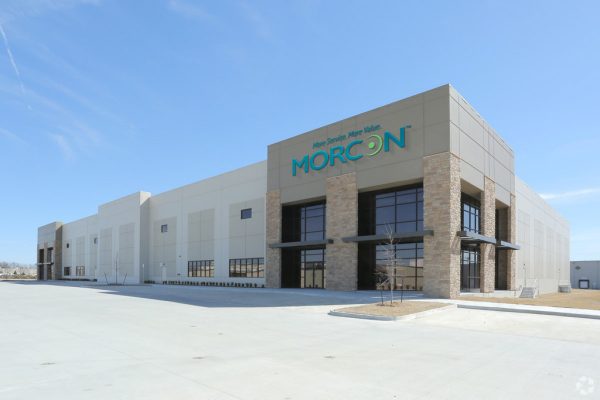 McGraw Commercial Properties is proud to have represented New York based Morcon, Inc in a lease agreement that will bring the company's third production facility to Tulsa, Oklahoma.
Morcon's Real Estate Investment Plan
The company is planning to open Q1 2019 in 60,000-square-feet of manufacturing and distribution space at CenterGate Industrial Development near 61st and 129th in Tulsa. Industrial Developers of Oklahoma is leasing the facility and was represented by David Glasgow with CBRE, while Morcon was represented by Neil T. Dailey of McGraw Commercial Properties.
The move is good news for Tulsa considering, "Morcon is a leading converter of commercial napkin, towel, tissue and specialty products for the away-from-home market. . . ." This move will bring several new jobs to the local economy, demonstrating that Tulsa is a viable and growing market for industrial investment.
Positioned to beat the Industrial Real Estate Competition
Dailey, when talking about the process said, "It was a real pleasure to work with Morcon on this expansion; their New York and local team have been extraordinary. We looked at several viable opportunities in the marketplace and settled on a building that, as one of the best industrial real estate options, allows them to utilize today's manufacturing and distribution technologies. This will position them to outpace their competition. I'd also like to congratulate the Chamber of Tulsa on working to promote the region and attract such a great commercial real estate opportunity."
In reference to the company's decision to locate in Tulsa, Morcon President and Owner, Joe Raccuia said the expansion is, "a strategic investment and world-class location which will provide access to new markets, create supply chain efficiencies and engage a strong workforce to meet our production needs."
Expand Your Commercial Real Estate Investments
McGraw Commercial Properties has assembled an experienced team to help you make your Commercial Real Estate Investments profitable. See our Investment services or call and tell us what you need to expand your CRE Investments.