Warren Stewart is New to McGraw Commercial Properties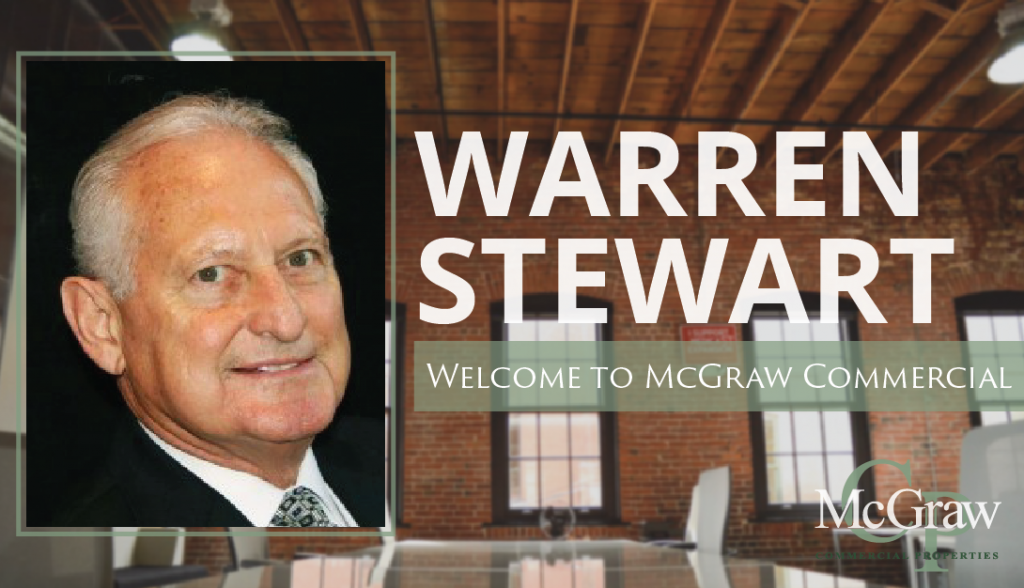 Warren Stewart has joined McGraw Commercial Properties, the commercial division of McGraw REALTORS® Rockford office. Warren received his BS degree in finance and MBA in marketing from Oklahoma State University. 
He was an Associate Professor of Economics at two different universities for over 12 years while continuing his real estate business.  His background also includes service as a 1st Lieutenant in the US Army in Vietnam and was decorated for combat duty. For a period of time, Warren managed real estate companies in Nebraska, New Mexico, and Oklahoma with as many as 200+ sales associates where he was the President and COO. He returned to commercial real estate sales and leasing approximately 13 years ago.
Warren now has more than 35 years of real estate experience in sales and management, he has actively sold and leased properties, built properties, and worked with developers on both residential and commercial projects. He has been active in community organizations and is currently a volunteer at Tulsa's John 3:16 Mission.  In addition, he is active in his church and is a member of a group of men that regularly build free wheelchair ramps for people in the community that are confined to their home and cannot afford a ramp.
Warren and his wife Susan have three grown children and six grandchildren.