14 Best Practices To Create an Annual Budget And Manage Your Commercial Property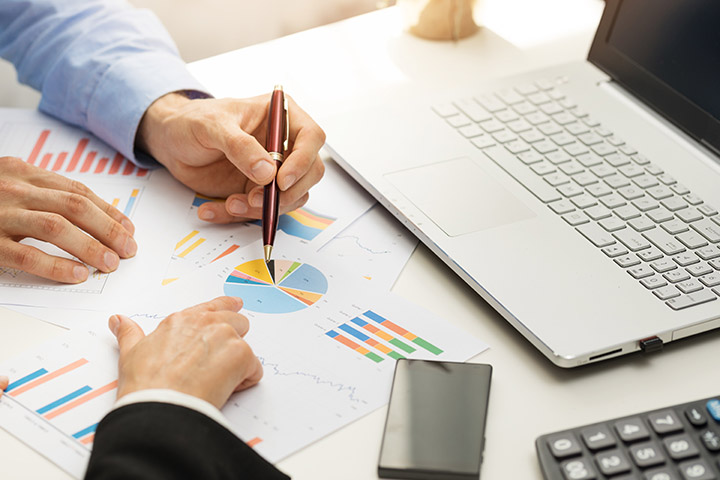 Property investors and business owners desiring to obtain commercial properties, expand their business, and make a profit know how important it is to create an annual budget to manage properties both wisely and prudently. When it comes to annual budget projections as well as tax benefits, the new year offers the optimal opportunity to plan ahead for the success of investment properties in 2019.
Define clear goals for your investment properties.
It's important that investors and business owners know what they want to do with each of their commercial properties before establishing a budget for them. Take your specific goals into consideration before establishing an annual budget.
Create a forward-looking plan to maximize value rather than creating a budget that's just a snapshot of the present.
A snapshot may not display the business owner's or investor's goals, such as a short-term hold with a planned sale in a certain number of years.
A current view of your investment property may not display your decision to use the property for ongoing cash flow with the intent of selling the property in a specific number of years.
Avoid common mistakes when creating budgets.
Including only operational concerns and overlooking funds needed for capital improvements and repairs
Not taking your future goals as a business owner or investor into proper consideration
Excluding benchmarking or evaluating the property's annual budget by comparing it with others
Budget Creation Best Practices For Commercial Properties
It's important to create a budget within the context of the larger market, and compare critical performance data with a careful analysis of income and expenses. Here are some other best practices for your commercial income property's annual budget.
Benchmarking is key: Benchmarking is comparing one's business processes and performance metrics to industry best practices from other companies. Quality, time, and costs are looked at in benchmarking. Benchmarking is especially important for utilities and real estate taxes—the largest components of annual operating expenses.
Look for any areas that need to be addressed while benchmarking. For example, if your real estate taxes are a good bit higher than the market rate, that concern may be found simply through benchmarking, and should be promptly addressed with a tax expert or CPA.
Compare capital improvements: Business owners and investors need to not only stay on top of operating expenses, but also things such as capital expenditures the investment property requires, such as HVAC replacements, roof repair or replacement, lighting replacements, and other energy performance upgrades to enhance sustainability—and the return on investment for the upgrades.
Creation of a 5-year capital plan: Proactive budgeting plans for not only this year, but the upcoming 5 years. Areas of improvement, and any related returns should be included in the projected 5-year budget.
Ensure your budget is zero-based: A zero-based budgeting process is a type of budgeting where all expenses have to be justified for each new period, and every function within an organization is analyzed for its needs and costs.
Be specific and use facts to create your property's annual budget: Don't take expenses from years past and think you can add a small percentage to them and they will be right for this year. Instead, use accurate numbers and stay on top of the budget for the year ahead.
Apply careful analysis: Detailed analysis helps you, as the business owner or investor, to gain the maximum performance from your investment property in a competitive market.
Have a capital plan: Your capital plan should aid both your vendors and occupants, and will likewise benefit you.
Base fluctuating costs on historic expenses: Project items with fluctuating costs—like utilities, or electrical repairs and plumbing repairs—based on past expenditures.
Choose the best report format for your annual budget: Some owners choose a Rent Income Line Item, while others choose a Gross Potential Rent.
Forecast income with factual assumptions: Forecasting income requires educated assumptions on new leasing activity, existing leasing, and market lease rates.
Define the net operating income: When the investment property's total income and total operating expenses are defined, the net operating income is the difference between the two.
Define the net cash flow: By subtracting debt service from the net operating income, the net cash flow results.
Plan capital improvements and major repairs: The repairs and remodeling you plan to do on your commercial property can be forecasted and outlined in detail in the annual budget.
Financial software: Annual budgets should be entered into financial software and utilized throughout the year. Compare monthly income and expenses with your budget and work to resolve any significant differences.
Plan and Measure Your Property's Profitability.
McGraw's commercial property management professionals can plan and measure the success of your investment property's financial operations to simplify the annual property management budget.
McGraw Commercial Properties assists business owners and investors who desire:
Help finding the right property and managing the details of the transaction
Minimal investment time and capital for the most profit
To purchase the right facility to add to your investment portfolio
The best commercial space to meet the needs of your business
To be able to focus on growing your business
A professional and comprehensive proposal to beat the competition
Mutual trust in your business relationships
Make It Simple To Manage Your Current and New Investment Properties.
Most commercial real estate investors and business owners lack the time to acquire their next property. Thankfully, the qualified commercial real estate agents from McGraw Commercial Properties can help investors find the right property to expand their portfolio and help business owners increase their business. Investors and business owners who obtain new properties through McGraw feel confident in their well-negotiated transactions and the profit their new acquisitions will produce.
Read what investors and business owners have to say about their experiences with us, and call McGraw Commercial Properties to discuss your CRE property management goals.