10 Things to Look for in a Commercial Property Management Company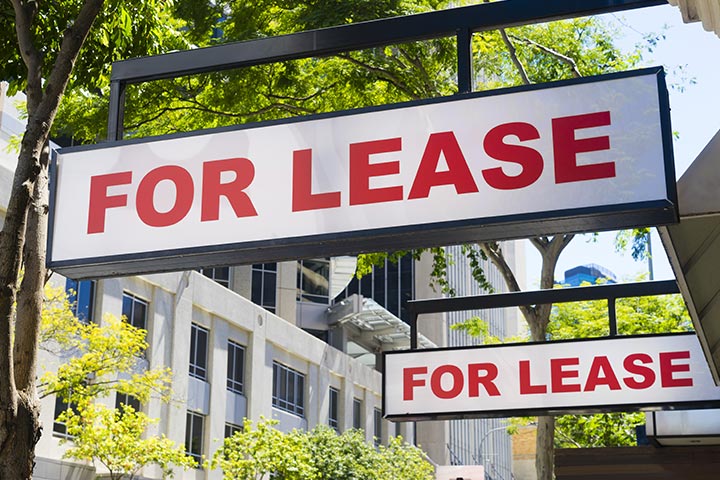 Property management can be time-consuming and dilute your focus on your primary goals. That's one of the many reasons to secure a working relationship with a trustworthy property management company. A well-managed and well-maintained property attracts and keeps the highest quality tenants, assuring you success in your commercial real estate investment. A good property management company provides a smooth leasing process, timely maintenance, monthly rent collecting, and accurate financial records and reports.
It's vital to choose the right property management company whose experienced professionals can help obtain the maximum return on your asset by:
Retaining tenants for the long-term
Increasing property value
Improving cash flow
Here are 10 tips for hiring a good commercial property management company to help investors and business owners manage their property by protecting their investment and keeping tenants contented.
1. Look for a company who specializes in other properties like yours and investors like you
Whether you own a multifamily housing unit, an industrial building, an office, or a suburban strip center, the property management firm's specialty should match your needs. Learn if the property management company specializes in working with individual investors or institutional investors, and make sure their specialty matches your type of investor as well.
2. Find a property management company that is accredited.
The education and expertise of accredited staff will provide a comprehensive understanding of the vital details necessary for successful property management. The staff should be experienced and knowledgeable about leasing, marketing, preventative maintenance, emergency maintenance, accounting, and sales. They should be trustworthy, have good ethics, and know how to treat people with respect—from the maintenance crews to the CEOs they deal with. Learn how often the property management company makes site visits so you can gain an understanding of their hands-on involvement in the process.
3. Verify the property management company has the proper insurance coverage.
Professional liability insurance and a fidelity bond should be in place to protect against losses.
4. Learn about the property management company's track record on maintenance issues.
Tenants don't like to be bothered with the hassle of maintenance needs. Make sure there is a simple process in which tenants notify the property management company of their need for maintenance. And verify the needs are addressed promptly. It's vital tenants don't have to wait or ask repeatedly for maintenance issues to be resolved. Preventative maintenance should also be in place to keep emergency maintenance needs at a minimum. Confirm maintenance personnel are qualified, trustworthy professionals.
5. Learn what strategy the property management company implements to retain tenants.
Retaining tenants is a strong determining factor in the success of your investment property. It's vital that the property management company has a plan in place designed to keep tenants content and pleased with their rental so they renew their lease repeatedly.
6. Discover what types of administrative and financial reports are provided by the property management company.
Find out what type of records are kept and what financial reports you will receive monthly and annually. Ask if reports on investment performance will be compiled and sent to you regularly. The property management company should also be fully overseeing the rent collection and dealing with any late payment situations if they arise.
7. Find out what the property management company will do to market your property.
Do they have a good online presence and make it easy for potential tenants to see various aspects of your property online to begin their search? Do they connect with potential tenants to present a variety of property options to meet tenant needs? What other ways does the property management company advertise when a lease is about to expire to minimize vacancies? Do they provide marketing campaigns through special events, property newsletters, brochures, advertisements, videos, and attractive signs on site?
8. How will the property management company walk through the leasing process?
Is there a policy and order established to take a new tenant through the leasing process?
9. Ask how many properties utilize the property management services of the company you desire to hire.
The company with only a few properties differs from a company with multiple properties in that the larger company likely has more experience with investors and tenants as well as reliable maintenance personnel to serve the building's needs.
10. Gather and contact references from the property management company.
It's critical to learn about the track record of the company before securing their services. Ask the references you were provided how the property management company did with important aspects like:
Attracting and retaining high-quality tenants
Collecting rent payments on time and accounting for them accurately
Responding promptly to maintenance needs
Get Your Property Managed by the Pros And Free Up Your Time
Focus on expanding your portfolio and growing your business by working with a dependable commercial property management company. At McGraw Commercial Properties, we know time is valuable to profitable investors and business owners. The problem is that property management is a hassle: collecting payments and facilitating work orders and repairs often frustrates investors and business owners.
We believe it should be simple for you to manage your investment property and make a profit. We know how time-consuming property management can be, which is why we've helped investors and business owners manage over 500,000 square feet of property successfully.
Most commercial real estate investors and business owners are frustrated by the hassle of property management. McGraw Commercial Properties helps by managing their property the right way, so their investment is profitable and they're free to focus on growing their business.
See our Commercial Property Management Services and call to discuss your CRE needs. Tell us what you need to manage your property properly. In the meantime, see a list of properties like yours that we already manage. You don't have to lose money on poor property management. Instead, get property management services you can trust.